adelmayer® 4-sided honing leather
✔️ High quality genuine leather handmade: Our handmade 4 sided honing leather is made of genuine premium cowhide leather and is the ideal choice for razor sharp tools.
✔️ Durability guaranteed: Equipped with 4 leather sides, you get a perfectly polished cutting-edge and maximum sharpness in a short time with our combination diamond spray/diamond paste.
✔️ Ergonomic handle: To ensure maximum comfort while grinding and an effective and precise grinding experience, the honing leather has a high-quality and ergonomic handle made of walnut wood. This also allows you to work without fatigue.

adelmayer's Promise of Quality
To make the decision to buy a little easier, we take the risk completely on ourselves and give you a promise. If for some reason you don't like something, you will get your money back, as long as the product is in original condition. Up to 30 days after your purchase!
High quality leather
Little wear and tear
OUTSTANDING RESULTS
Achieve unparalleled sharpness
Details of the honing leather for knives from adelmayer
Additional information
| | |
| --- | --- |
| Dimensions | 36,50 cm x 25 cm x 4,50 cm |
Honing leather for Damascus knives
For easy and uncomplicated re-sharpening of your Damascus knives, there is the adelmayer honing leather. With this accessory, which is made of genuine cowhide, you can restore the original blade sharpness yourself. All four sides are equipped with robust leather and breathe new life into your dull blade in the combination of adelmayer diamond spray/diamond paste. With the ergonomic walnut handle, you have a firm grip end to ensure effective and precise resharpening. Need to resharpen your adelmayer Damascus knives? Here you can buy your adelmayer honing leather for Damascus knives online!
What is a honing leather?
A honing leather is usually made of genuine cowhide and is used to maintain the sharpness of the blade. It can be used for all knives made of Damascus steel. To take full advantage of the blade sharpness, a Damascus knife should be regularly maintained with a honing leather. This way, you can constantly keep the sharpness of the blade at a consistent level and always cut with the same sharpness.
The correct use of adelmayer honing leather
The use of the honing leather:
You apply the diamond sprays or diamond pastes, which are not included in the scope of delivery, thinly to the honing leather and distribute them evenly with your finger.
For your convenience, you will find the numbers 1-4 on the peel-off leather.
This is how sanding with a honing leather works:
Lay the knife flat on the honing leather to get the correct angle afterwards.
Now lift the back of the knife at an angle of about 10-12 °.
Always move the knife with the back first, keeping a steady pressure.
As soon as the back of the knife reaches the end of the belt, pull it over the leather belt at a 10° angle.
Repeat this in the opposite direction, again with the back of the knife first and at a 10° angle. This is how you move the knife back and forth.
Repeat this process eight to ten times on each side as needed.
Now the degree is "broken off" with the help of the diamond side, so that this does not interfere with the cutting afterwards. Also now the angle should be held approximately. Now work against the cutting edge without exerting pressure. It is easy to imagine that you are really carving on a stick.
When the degree is gone, the spray on the honing leather is used. Here, too, the angle is maintained and the knife is pulled over the honing leather with a little pressure. The honing leather turns black, which shows that you are doing everything right.
Applications of the adelmayer honing leather
Wherever sharp knives are used, an adelmayer honing leather should always be within reach – because nothing is more annoying for a cook or kitchen assistant than a dull blade! It is part of the standard equipment of a private household and should always be at hand for quick use in your outdoor kitchen. You are regularly on the road at cooking shows and want to impress your audience with your expertise and the use of your adelmayer Damascus knives? Then you should always have your honing leather from adelmayer in your luggage – so you don't run the risk of having to cut with a dull blade and can always find a spontaneous solution.
Private household
Perfect for sharpening Damascus knives
Perfectly suitable for amateur and professional grillers
Everywhere where sharp knives must be handy
Scope of delivery of the adelmayer honing leather
You have decided to expand your knife collection with an adelmayer honing leather? Then we will send you your honing leather as soon as possible so that your blades can be sharpened to their former strength!
Experience adelmayer® – the perfect cut for any meat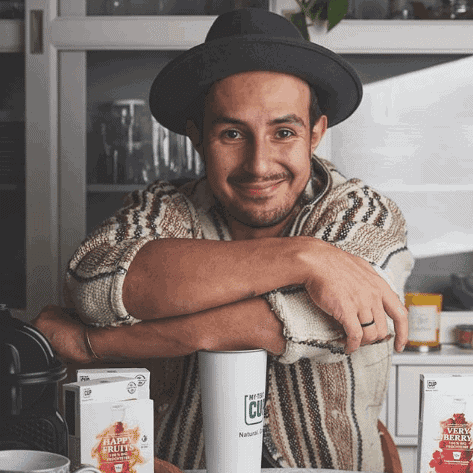 Alex Villena
I have been using the knives from adelmayer for more than 3 years. Before that I had already tried various knives and had never found the right one for me. Here is simply the best of everything combined. Since I am professionally several hours a day in the kitchen, I am dependent on a sharp and reliable knife. adelmayer has never let me down here. An absolute heartfelt recommendation.
Timo Siegmann
The damascus knives from adelmayer are an important companion in my kitchen at every event catering, but also at my cooking school. Every cut is a real pleasure thanks to the sharp blade. The company adelmayer is an important partner for me, which I gladly recommend for hobby and also for professional chefs.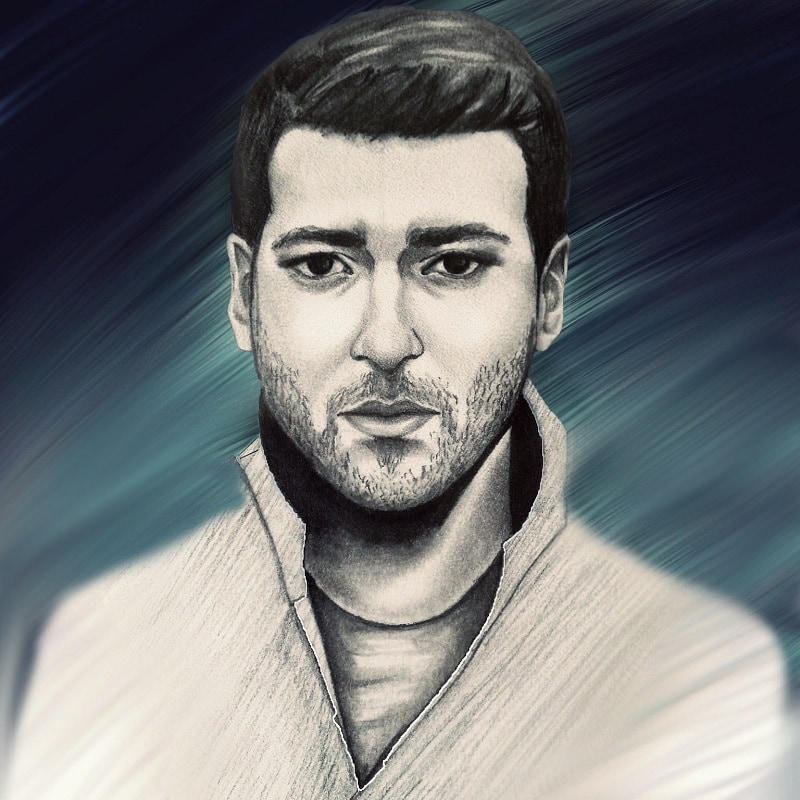 Ümit Memisoglu
In the kitchen, where I spend a lot of time cutting food, I no longer want to miss the products from adelmayer, which I have firmly integrated into my everyday cooking. The knives look classy, fit well in the hand and are so sharp that they make my work much easier.
Quality is important to me not only in terms of my videos, but also when it comes to my work tools.