adelmayer® Damascus knife kitchen knife / nakiri knife set
Out of stock
Notify me when it becomes available

adelmayer's Promise of Quality
To make the decision to buy a little easier, we take the risk completely on ourselves and give you a promise. If for some reason you don't like something, you will get your money back, as long as the product is in original condition. Up to 30 days after your purchase!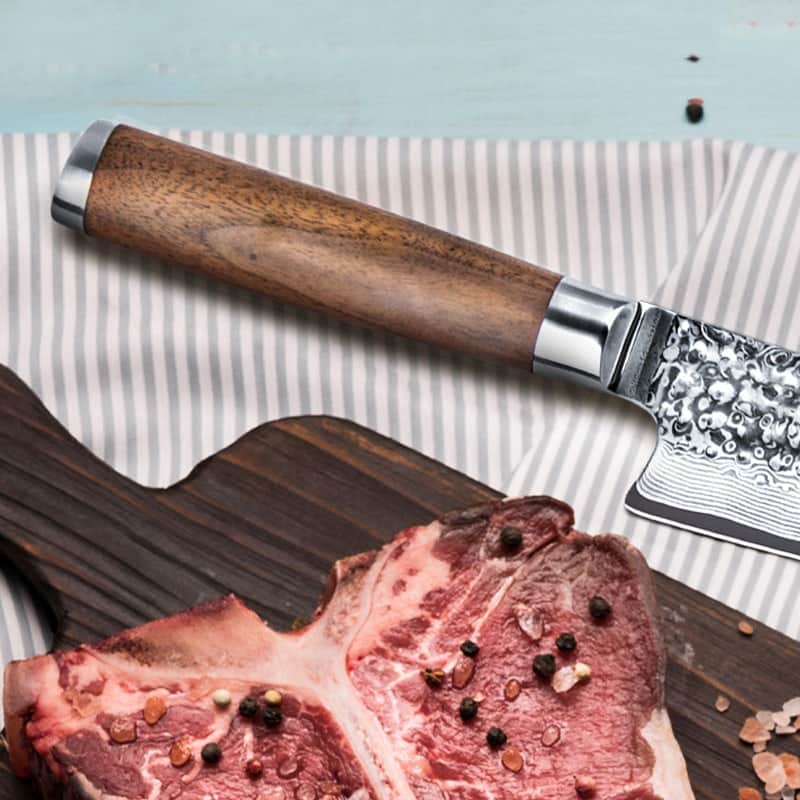 Time for the important things
The ergonomic handle and sharp blade make cutting a breeze, leaving you more time for your guests and other important tasks.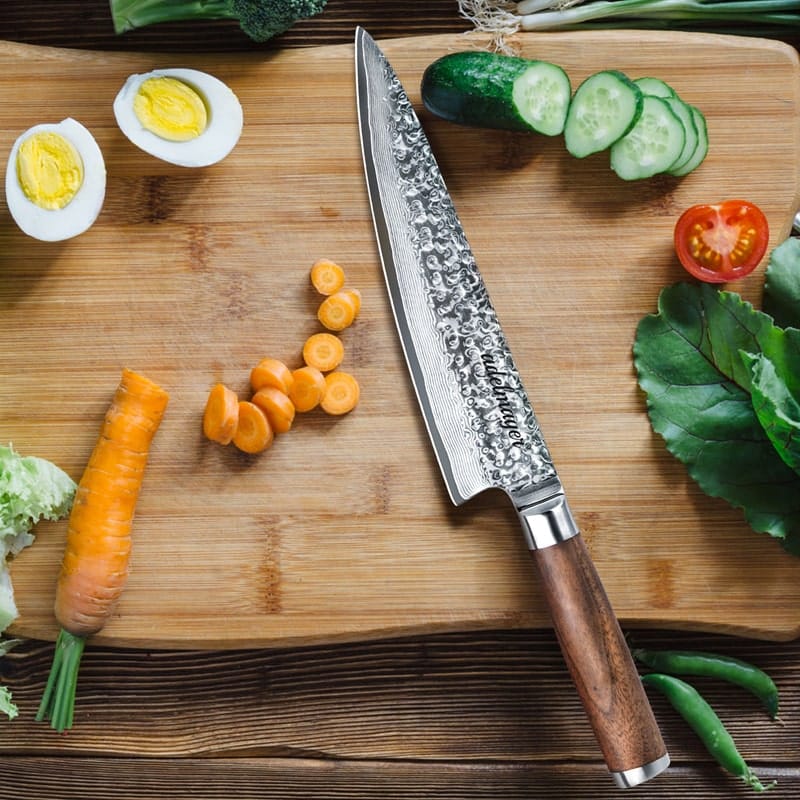 Maximum user comfort
Cutting ecstasy at its best: Our knife fits particularly well in the hand and allows you to work safely and comfortably without frustration.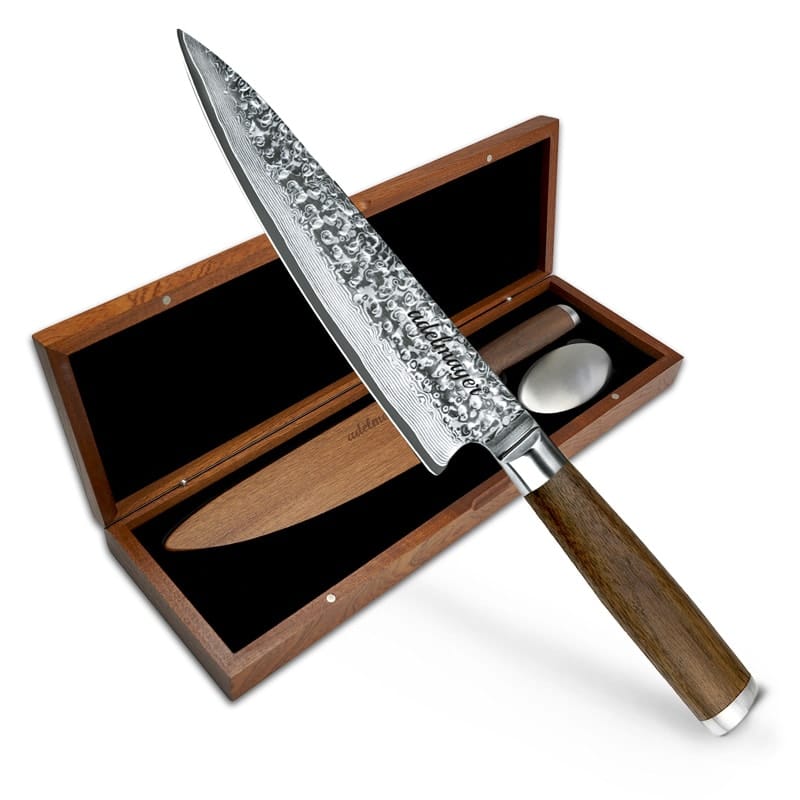 Storage box
Don't store your knife just anywhere, give it a place of honor - our classy, high-quality storage box.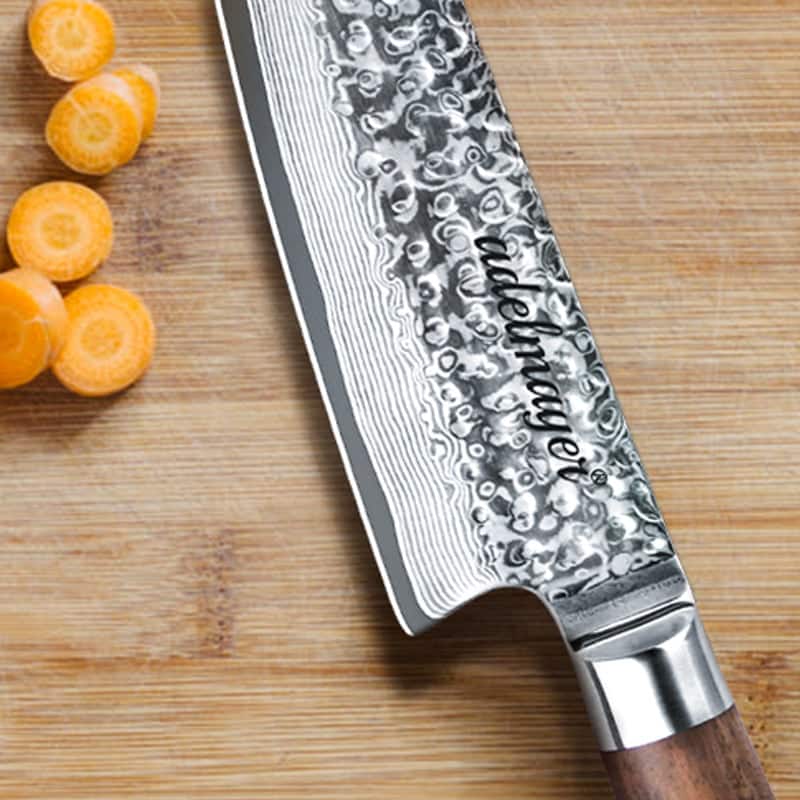 Japanese steel
Through the best Damascus steel and great expertise in the development, we offer you a knife that is unparalleled.
EXTREMELY SHARP BLADE – With the unique damascus knife from adelmayer you are well prepared for every kitchen experiment: The extremely sharp blade of our knife guarantees you an unmistakable cutting experience from now on!
HIGHEST QUALITY – Thanks to multiple layers of steel from 67 layers and a VG10 steel core is created along the blade the unique & distinctive pattern and remains sharp despite stress!!! Blade hardness HRC 60 +-2
ERGONOMIC HANDLE – To enable you to cut absolutely safely and comfortably, the professional chef's knife from adelmayer lies particularly ergonomically in your hand and guarantees you an optimal cutting result!
ROBUST AND DURABLE – So that the cutting durability of your new kitchen helper is guaranteed, you will also receive a suede cloth free of charge. So your new knife with a little care is guaranteed to serve you for a lifetime!
UNIQUE SET OF KNIVES – To provide our customers with a unique shopping experience, you will also receive a stainless steel soap, an e-book voucher and a beautiful storage box with your order completely free of charge!