Damascus knives manufacturing at a glance
Damascus knives are made of Damascus steel and bring an attractive appearance, high hardness and yet sufficient flexibility. The process of manufacturing is composed of various details. However, it is the processing of the steel that forms an important basis for the quality of the damascus knives.
History of the damascus knives
Those who study the manufacture of the knives are often interested in the history. Many sources assume that the knives have their origin in the Orient. However, there is evidence that the Celts already made their swords from the material. Over time, the material was increasingly used for knives. Damascus steel is subject to a complex manufacturing process. It is a traditional craft, so knives made of damascus are considered a specialty in the kitchen, but should not be missed by passionate cooks.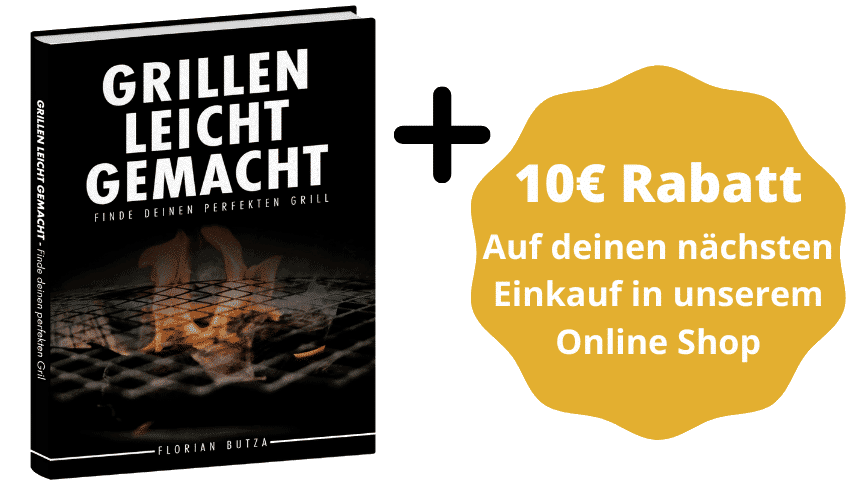 Hardening of the steel during manufacture
One of the essential points in the manufacture of the knives is the hardening of the steel. In order for the products to achieve the desired hardness and be so versatile in the kitchen, hardening must be done by a blacksmith. In this process, recourse is made to the rapid cooling.
After the iron has been heated in the forge fire, cooling takes place in cold water or even oil. In part, the degree of hardening is achieved by increasing the carbon content in the steel.
Combination of different hardnesses
The damascus knives should be hard and flexible at the same time. The art is to achieve this. A sharp blade can be achieved primarily by processing hard steel. However, this is quite brittle and can therefore break more quickly. It is therefore better to process and sharpen a blade made of soft steel. However, since soft steel does not become as sharp, the degree of hardness of the steel must be adjusted. Damascus is therefore made by combining steel with different degrees of hardness. Several layers of hard and soft steel are created and joined together via fire welding.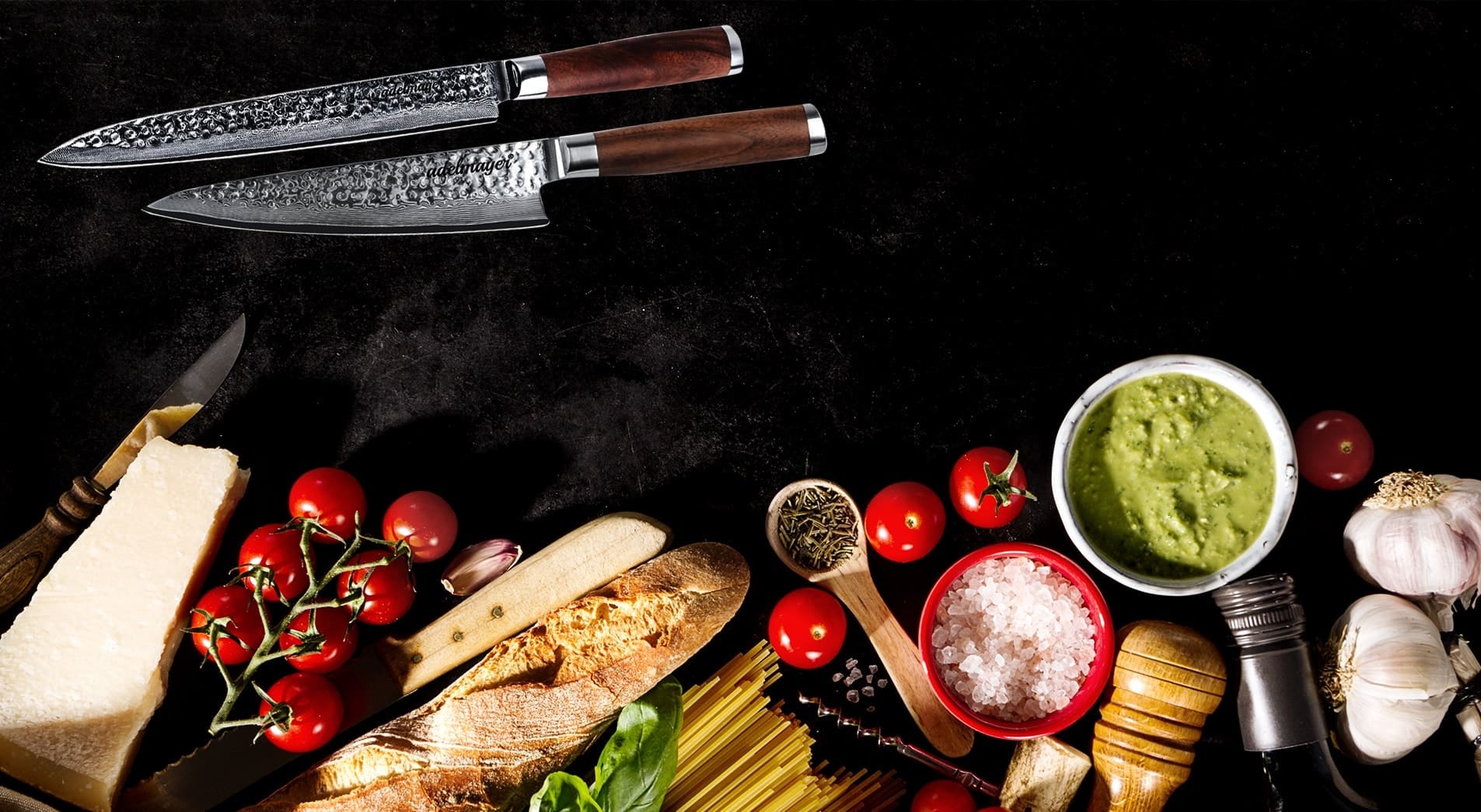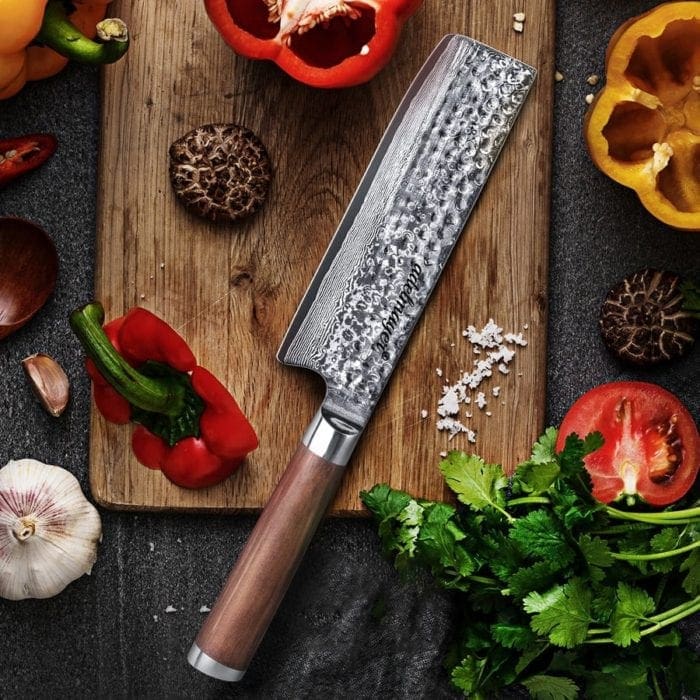 The influence of manufacturing on quality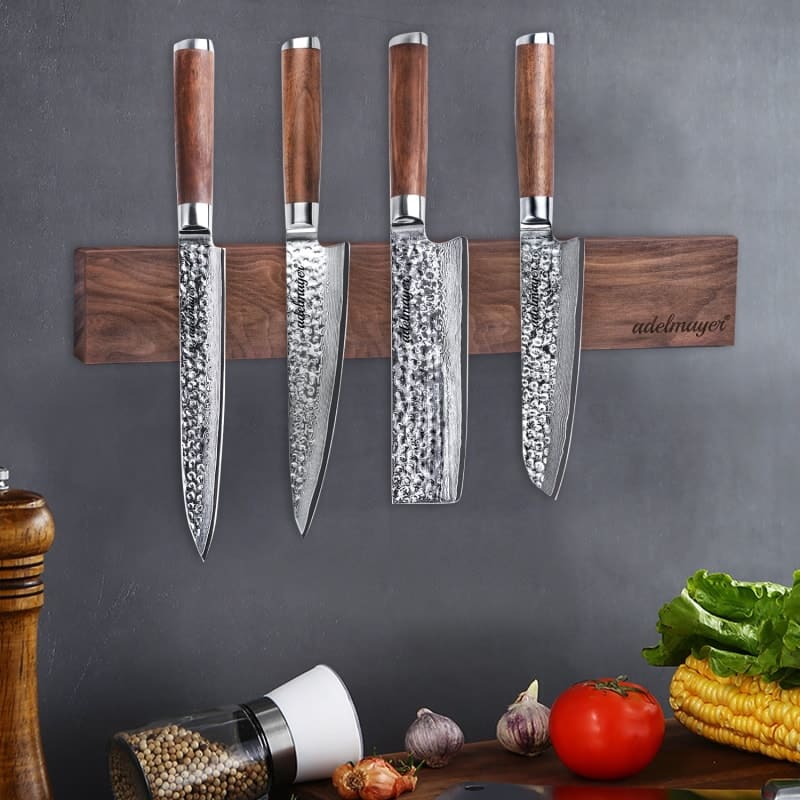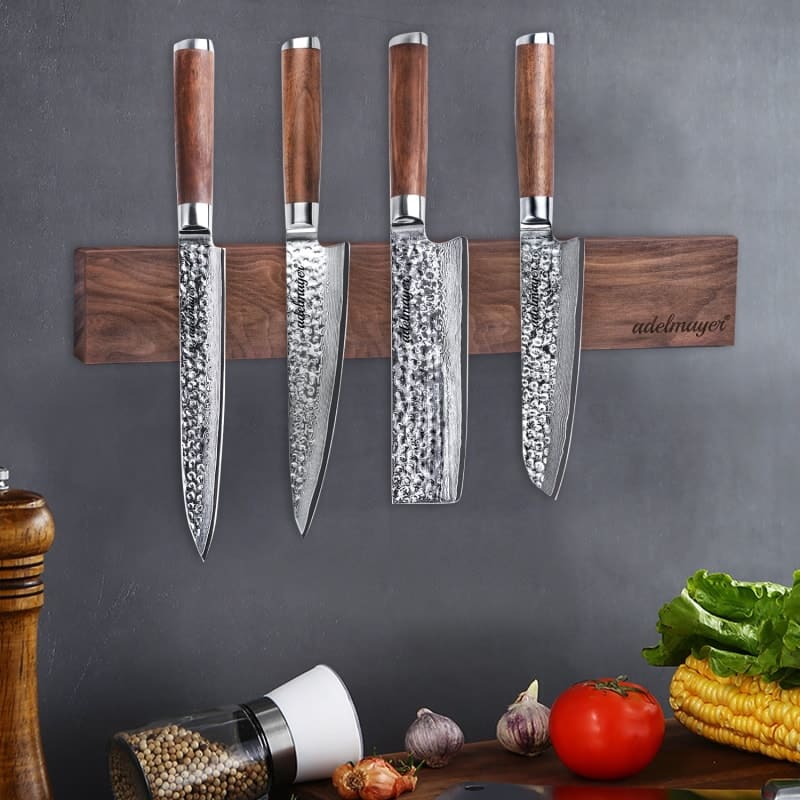 Looking for some delicious recipes?
Here you will find a small selection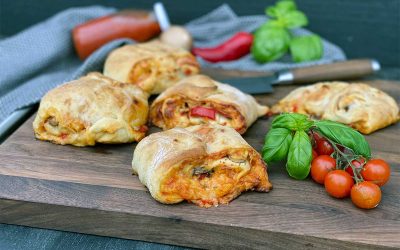 Pizza rolls Preparation time: 20 minutes Baking time: 25-30 minutes Total approx. 2 hours Quantity 7 pieces Ingredients for dough: 400 g pizza flour 1/2 cube yeast 1 tsp sugar 220 ml water 30 ml olive oil 1 tsp salt (Alternatively use a ready-made pizza dough)...
read more