Flank Steak Pinwheels
The grilled summer roulade: Flank Steak Pinwheels are a stuffed flank steak thinly sliced and served on a skewer.
Ingredients:
1 flank steak
2 teaspoons BBQ RUB
150 g cheddar cheese in slices
1 scoop mozzarella
75 g arugula
Wooden skewers
kitchen twine
some clarified butter
Preparation:
The flank steak is cut open (best to leave 1 cm so that it does not tear too quickly when rolling) and then unfold.
The BBQ RUB is now sprinkled evenly over it. Then add the cheddar slices and the arugula. Thinly slice the mozzarella and place on top of the arugula.
Then roll up the flank steak with the filling, as tightly as possible so that the filling is fixed.
With the kitchen twine it is then gathered at a distance of 2.5 -3 cm. This distance is important so that you can cut it later between the yarn. At the places where the yarn now lies the wooden skewers come in.
The roll can now be cut between the yarn.
Bring the griddle or pan properly to temperature and brush with the clarified butter.
Then sear the pinwheels for 2-3 minutes on each side.
On the grill in the indirect area at 180/200 degrees I put them then on wooden planks until they reach the desired core temperature.
(after 10 minutes they are then at about 58/59 degrees – here everyone can pay attention to their desired core temperature).
Tip: If you put the pinwheels on wooden planks, you don't have the problem that the filling runs out and you have more of the content.
We wish you good appetite!
*** The recipe was created in collaboration with Katrin | Food & BBQ. Feel free to check her out on Instagram and get inspired! ***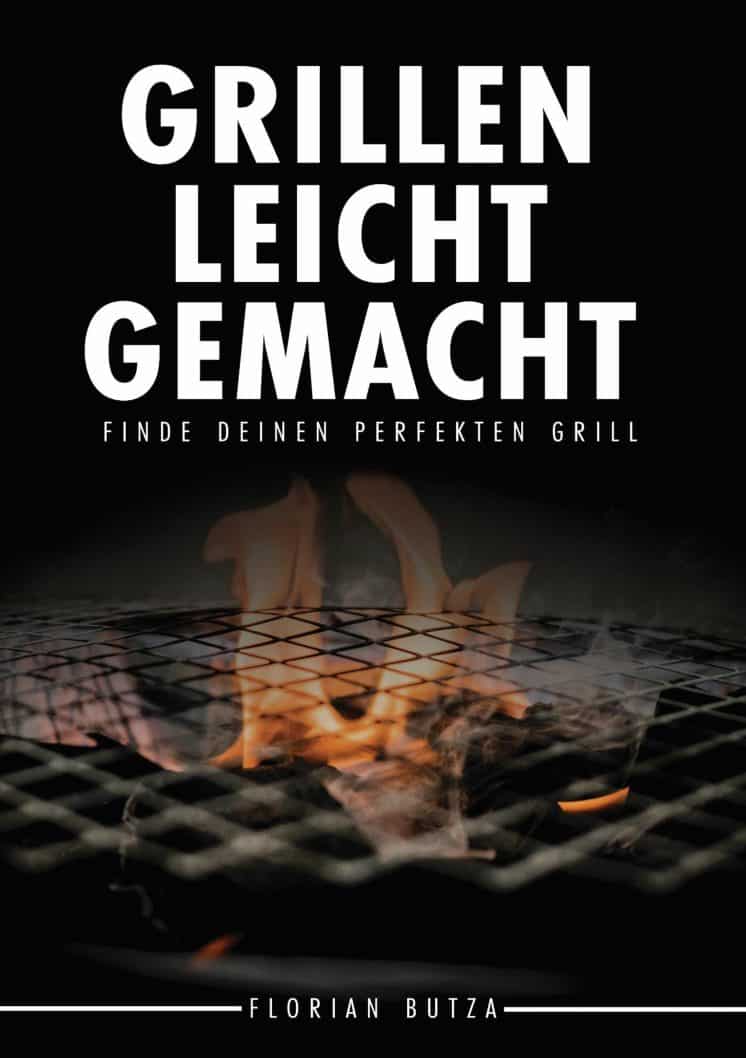 Have you checked out our blog yet?
Here you can find a small selection of interesting blog posts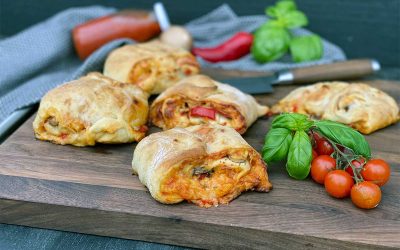 Pizza rolls Preparation time: 20 minutes Baking time: 25-30 minutes Total approx. 2 hours Quantity 7 pieces Ingredients for dough: 400 g pizza flour 1/2 cube yeast 1 tsp sugar 220 ml water 30 ml olive oil 1 tsp salt (Alternatively use a ready-made pizza dough)...
read more