adelmayer® magnetic knife holder in various sizes
✔️ More space in the kitchen: With this practical knife bar, your knives will now be stored on the wall. This creates order in your drawers and allows easier access to your cutlery.
✔️ Take care of your knives: If knives are stored in the drawer, they can become dull through contact with other utensils and no longer cut properly.
✔️ Secure hold: Our knife holder has strong magnets that keep your knives in place at all times, significantly reducing the risk of injury. The bar is best suited for our damascus knives.

adelmayer's Promise of Quality
To make the decision to buy a little easier for you, we take the risk completely and make you a promise. If for any reason you don't like anything about the magnetic bar, you'll get your money back, as long as it's in original condition. Up to 30 days after your purchase!
Easy to install
Thanks to the included drilling template
Details of the knife magnetic bar from adelmayer
Walnut magnetic bar for damascus knives
You love order and don't want to waste your valuable time searching for the right knife? With the magnetic strip for damascus knives from adelmayer you can finally bring order to your chaos! With this magnetic knife bar order in your kitchen is quickly implemented and easy to keep. After cutting your ingredients, you can rinse your damascus knife with clean water, dry it and "stick" it back to your knife bar. Your wife will thank you for this tidiness, and at the same time you can place the bar so that your kids can't access these sharp items. You need a magnetic strip for your damascus knives? Here you can buy your adelmayer magnetic bar for damascus knives online!
What is a knife magnetic bar?
A knife magnetic bar is usually attached to a wall, but can also be screwed to a sturdy beam. The magnetic side is attached to the front and offers you the opportunity to have all the knives you regularly use in your kitchen or outdoor kitchen, always at hand. From the adelmayer Santoku knife, to the well-known kitchen helper adelmayer kitchen knife to the adelmayer filleting knife – on the magnetic knife bar your knives feel very comfortable and are just waiting for the next use.
The correct installation of the adelmayer knife magnetic bar
Attaching the bar is very simple with the included drilling template. Since it is attached to the wall, it does not take up valuable space in your kitchen. In addition, it can be mounted at a safe height, so that small roommates can not even get to it.
Do you have any questions about our magnetic knife bar or would you like advice on the other adelmayer® products in our store? Then feel free to contact us, we will be happy to help you with words and deeds.
Step by step to the correct installation of your adelmayer knife magnetic bar
Find a stable and flat surface to attach it to – for example, a brick wall in your kitchen, the tile backsplash above the stove, or a sturdy wooden beam in your outdoor kitchen.
Briefly clean the selected area and dry it off
Use the supplied drilling template to mark the drilling points at the height of your choice.
Clamp the right stone or wood drill bit and drill straight into it
If necessary, briefly vacuum out drilled holes with a vacuum cleaner
Insert anchor
Stop the magnetic bar and screw it tight
Hang the first knives on the ledge and enjoy the sight
Fields of application of the adelmayer knife magnetic bar
Order is half of life. Your mom has probably already told you that. Therefore, place your knives in the future space-saving on the wall, keep the perfect overview and have the different knives always at hand. The magnetic knife bar from adelmayer itself has the dimensions 50 x 7 x 3.5 cm and thus offers space for storing several different types and sizes of knives. If you need even more space, you can also – clever as you are – mount two knife bars directly next to each other.
The practical knife holder is magnetic and thus magically attracts your knives. There they are well stored and safely waiting for their next use.
Perfect for hanging your damascus knives securely in your kitchen
Perfectly suited for sheltered outdoor kitchen
Perfectly suitable for amateur and professional grillers
Everywhere where sharp knives need to be handy
Scope of delivery of the adelmayer knife magnetic bar
So that you can also quickly dowel your adelmayer knife magnetic bar to your wall, we will send it to you as soon as possible after your order. Very strong magnets are integrated into the knife bar, which ensure that you can store your damascus knives on the selected wall in a space-saving, practical and always handy way.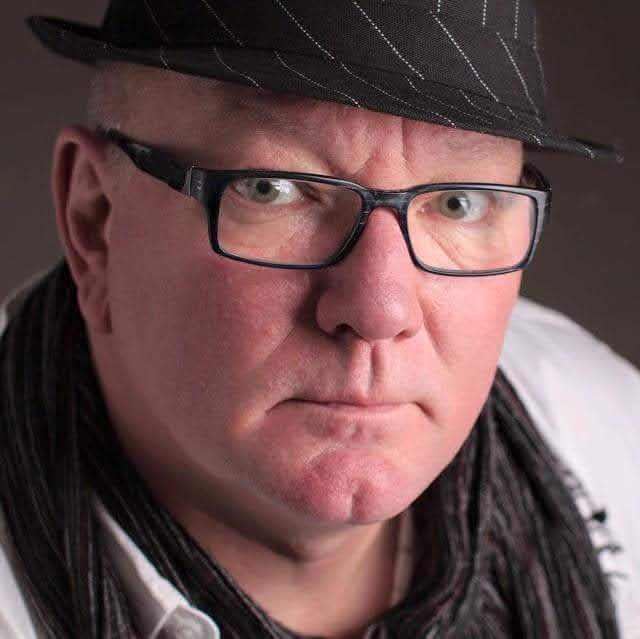 Jörg Ziebach - Amateur chef
Dear adelmayer fans after I bought the adelmayer knife and fork, I could test the magnetic rail for several months and must say I am very satisfied! The magnetic rail has a nice length of 50cm and there are strong magnets have been installed! I for myself can recommend the magnetic rail. The contact with Florian is very nice and friendly.