Our Story
It is the year 1935, and in a small forge, Richard Piossek stands before the anvil, swinging the hammer. The smell of fire and iron fills the air. With great passion, he creates unique tools such as pliers, locks, horseshoes, and much more using traditional craftsmanship.
Every single product is absolutely unique and of incomparable quality. As it is only possible with real handwork. You are probably wondering what this story has to do with the adelmayer brand.
We don't want to keep you in suspense for too long. It's simple – because Mr. Piossek was the great-grandfather of Florian Butza, the founder of adelmayer.

In 2017, Florian finally founded the company adelmayer as a one-man enterprise. Knive enthusiasts from all over Germany quickly took notice. From amateur cooks to renowned chefs, everyone was captivated by his premium knives. Behind each product lies countless days and weeks of meticulous attention to detail, from the initial idea to production.
That is why kitchen utensils from adelmayer are not off-the-shelf products. They were developed with the aim of making everyday kitchen tasks easier. But that's not all: With adelmayer, cooking becomes a true way of life.
(The fact that these high-quality products have a reason for existence is evident in the many positive customer feedback in the market. We always have an open ear for our customers – whether it's praise or criticism. That's why we regularly involve you in decision-making processes through our social media channels.)
Zusätzliche Informationen
Art der Kampagne
Crowdfunding
Geplante Fertigstellung
Mai 2024
Bei unserer Crowdfundingkampagne handelt es sich nicht um ein (ROI) Return on Invest. Unsere Unterstützer erhalten als einer der ersten unsere Messer zu einem vergünstigten Preis
Ansprechperson für Investor:innen
Name: Florian Butza
E-Mail: florian.butza@adelmayer.de
Fragen zu unserer Kampagne?

Rückruf ausmachen
THE MASTER PIECE
Today, exclusively for Kickstarter, we present our new masterpieces series.
Our unique knives series is Made in Germany, made of 87 Layers of damascus steel, comes with a black laurel handle, which not only looks particulary good, but also lies particulary well in the hand.
We have come up with something very special here. Quality is important to us. Before a knive comes to you, it must first pass through several quality controls.
And last but not least, chefs selected by us test our product in all its facets.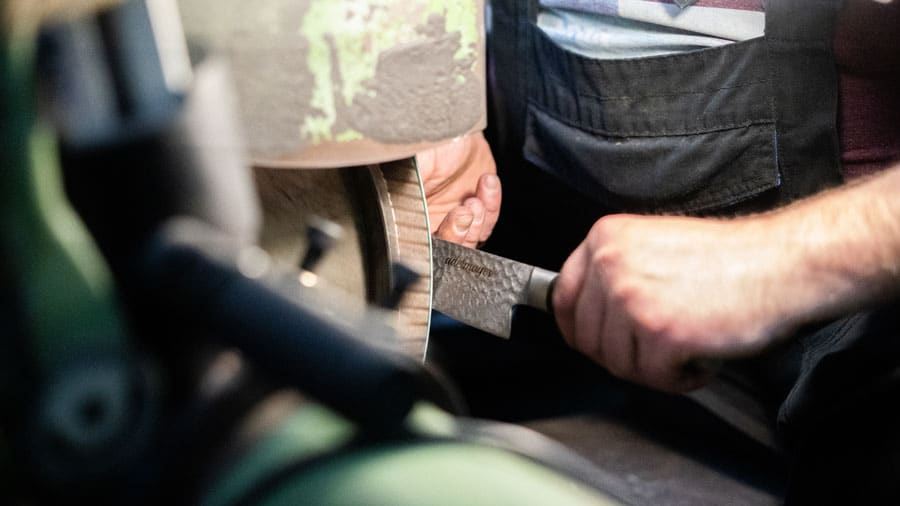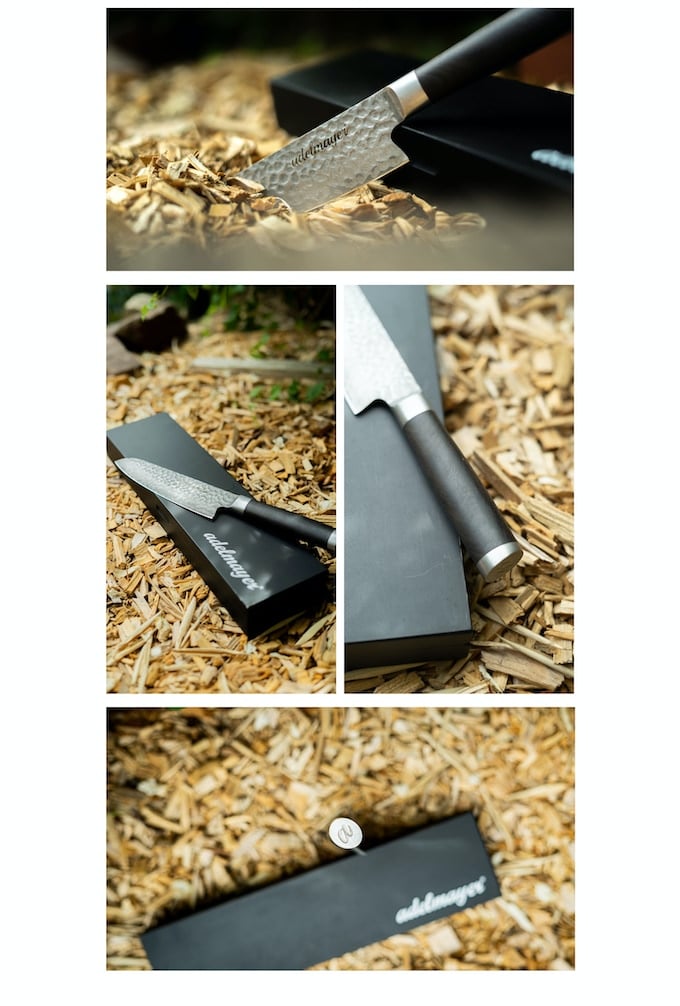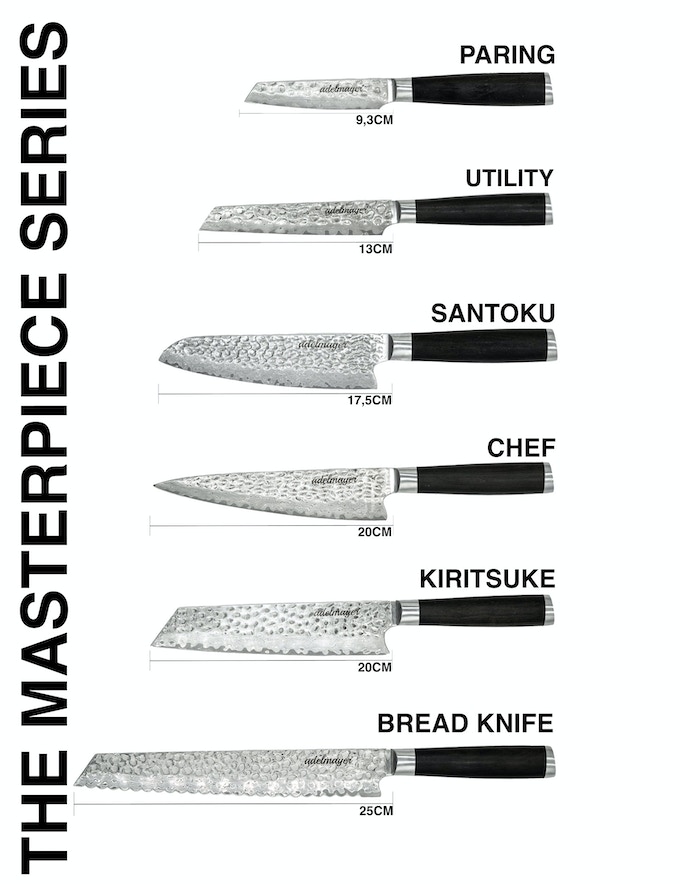 MADE IN GERMANY
Our steel blanks are delivered to Solingen and meticulously manufactured by our local partner. Each knive undergoes multiple processes, with quality continuously monitored throughout. 
From grinding to handle assembly and surface treatment, every step is carried out here.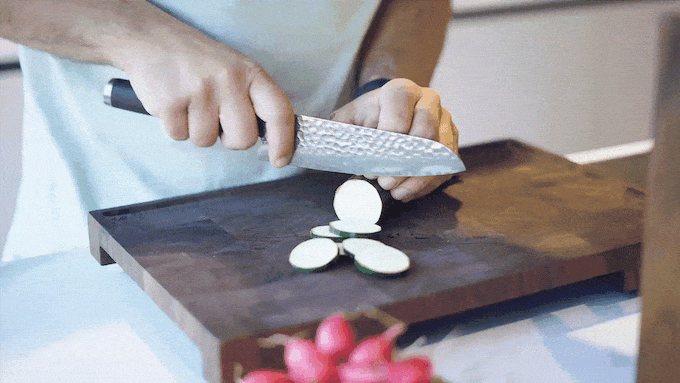 HIGH QUALITY DOUBLE KNIVE BLOCK
We proudly present THE DOUBLE – MAGNETIC KNIFE BLOCK – our exclusive double magnetic block that offers space for up to 16 knives. Made of the finest walnut wood and equipped with an ultra-strong magnet, this Block is not only extremely functional, but also an eye-catcher in any kitchen.
To ensure that our double magnetic knife block reliably supports all knives, we have integrated a robust stainless steel base. This gives every block the necessary stability and a generous size of each 25 x 11 x 11 cm to keep your knives safe and within reach.
"The Double" elegantly combines functionality with aesthetics and is thus the ideal solution for storing your valuable knives in style and keeping them within easy reach at all times.
See for yourself the outstanding quality and timeless design of our THE DOUBLE double magnetic bar and give your kitchen that extra touch of elegance and organisation.
We are pleased to present our high quality magnetic strips made of the finest walnut wood. These unique bars are available in 4 different sizes, from 30 cm to 60 cm, to suit different needs.
Made from the finest walnut wood and equipped with an extremely strong magnet, our magnetic bars offer a reliable and stylish solution for keeping your knives and other tools safe and within easy reach.
Our product is characterised by high quality, attractive design and excellent functionality. The use of first-class walnut wood gives the magnetic bar a natural elegance that creates a special atmosphere in any room.
Discover the versatile application possibilities and the longevity of our magnetic strips made of walnut wood. With this product, you not only bring order and structure to your surroundings, but also an aesthetic element that meets your demands for quality and aesthetics.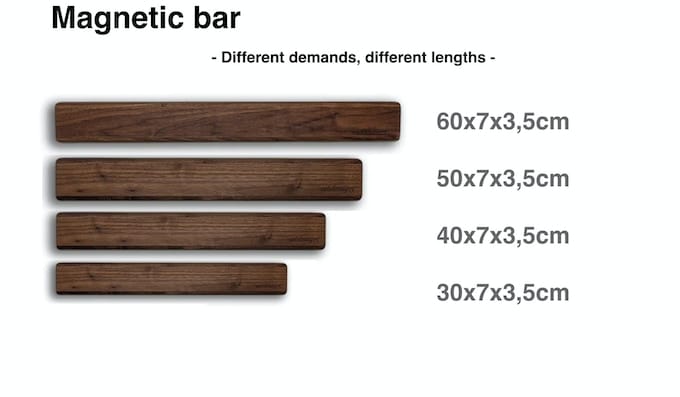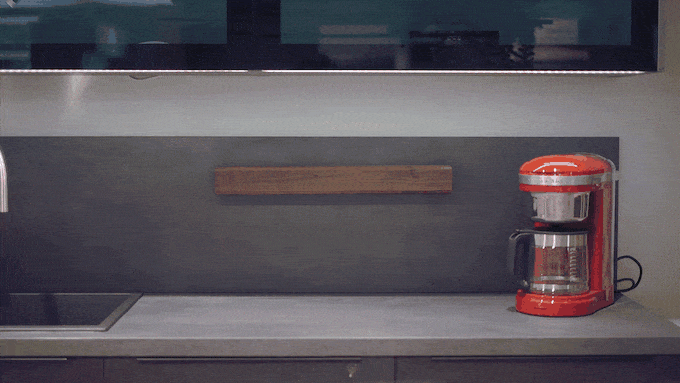 Only The Best For Your Home
The damask knives from adelmayer have been an important companion in my kitchen for years at every event catering, but also at my cooking school. The sharp blade makes every cut a real pleasure. The adelmayer company is an important partner for me and I am happy to recommend it to amateur and professional chefs alike.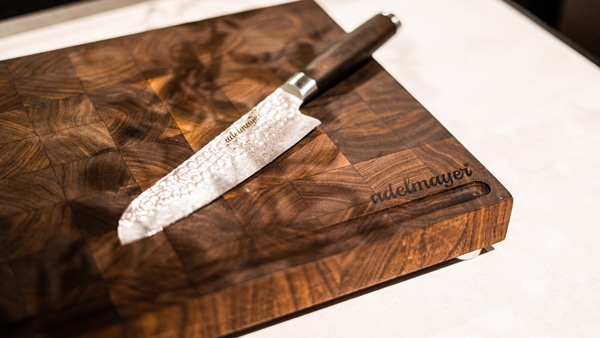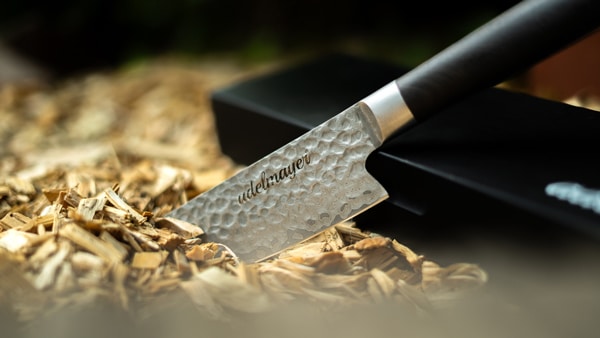 Without adelmayer – without me!
In the kitchen I value quality – top quality! – I spend good money on high-quality ingredients – I expect the highest performance from my tools – no knives could convince me more in terms of price-performance than adelmayer. Thank you
Kickstarter Campaign Starting Soon!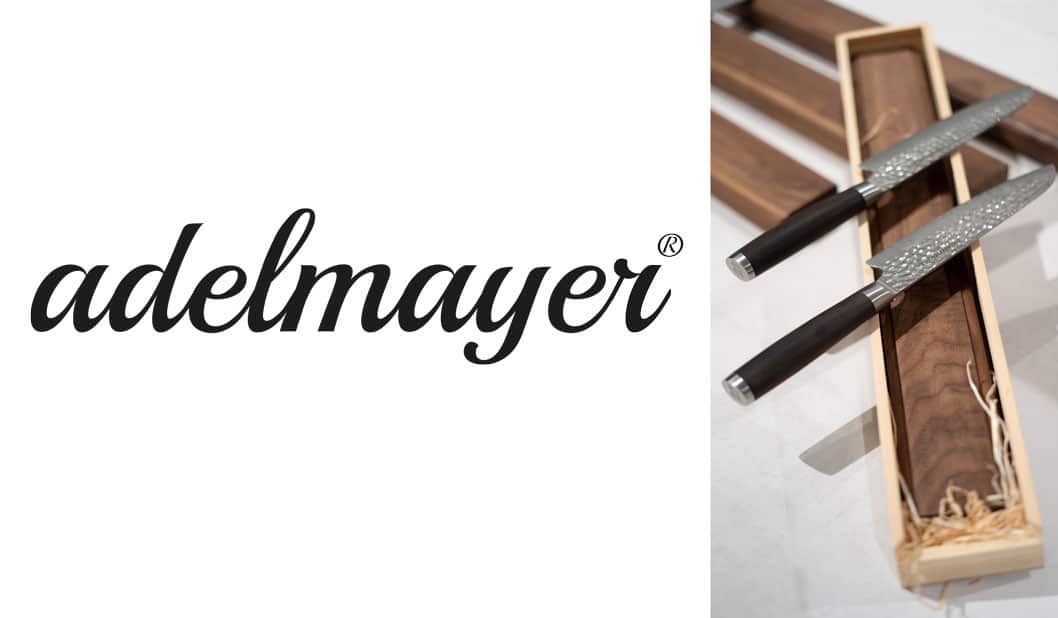 With a passion for the extraordinary, we at adelmayer not only represent the highest quality in materials and craftsmanship, but also the unique features of our knives. Our knives are supple and possess unparalleled sharpness. Thanks to their precise cutting edge, you effortlessly achieve perfect cuts and slice through your ingredients with ease and precision.
If together we manage to get 25.000€ in orders, we will start the production. You will be one of the first to hold the knives of the new MASTERPIECE series – Made in Germany. We even offer you a hefty discount. Only exclusively on Kickstarter, you get the knife before our official sale, and even 30% cheaper than the official price.
We produce our new high quality damask knives. Made in Germany. Whether you are a professional or a hobbyist chef, you will love this knive. Get the perfect tool for your kitchen now.