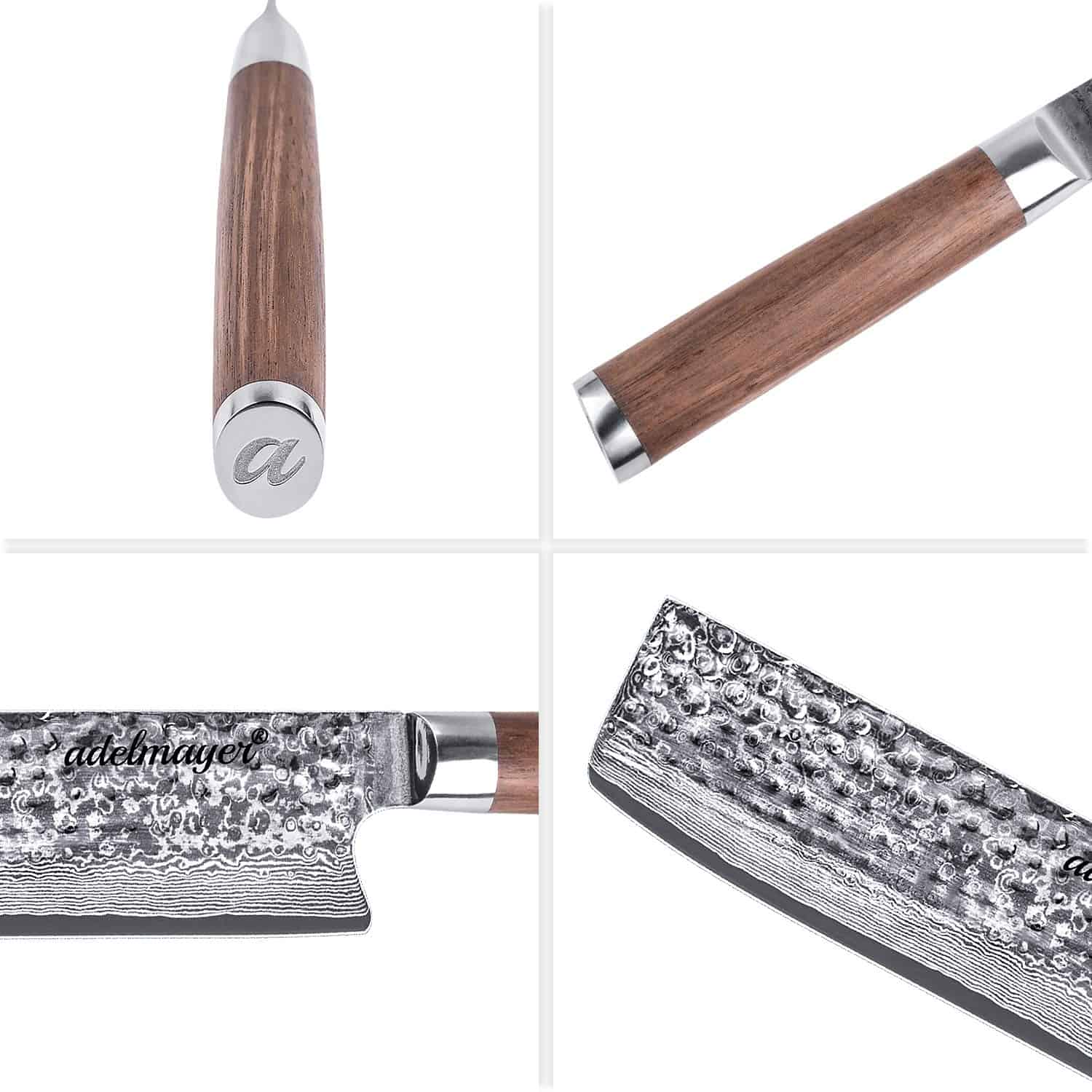 How do I properly take care of a knife?
The care of a knife is a particularly important point. To ensure that the knife always delivers what it promises in the future, it is important to pay attention to a few things when caring for it and not to take them lightly. In this way, the life of the knife can be extended and ensure that the ingredients can continue to be cut without any problems. In this article, we would like to talk specifically about the right knife care and present products that are ideally suited for knife care and are also used by professionals. Incidentally, knife care should be carried out on all knives, including the high-quality products from our knife online store. So it does not matter whether it is a Damascus knife or the knives are made of other materials. Furthermore, care is just as important for a simple kitchen knife as it is for a bread knife or a filleting knife.
Important points for knife care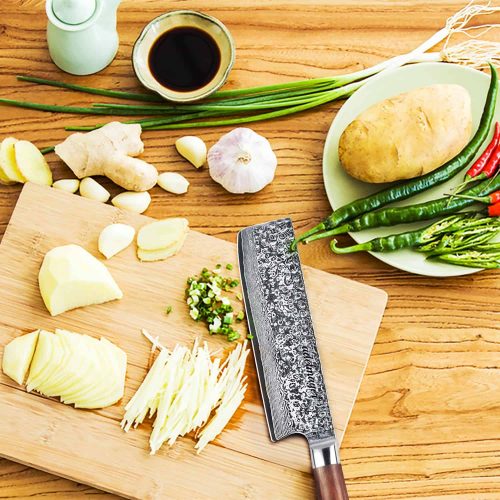 There are some important points in the care of knives, which are very important in the general treatment of the various products in any case, and want to introduce them below times in more detail:
Appropriate use of the knives
Knives are built very differently and therefore also intended only for certain work. This also means that you should not cut all foods with every knife or fillet fish with a kitchen knife. This works, but only conditionally, because with a filleting knife filleting simply works out much better and more effective. In addition, you should also not start chopping with the kitchen knife. Thus, especially kitchen knives with their rather narrow blade can suffer a lot of damage and be severely damaged. Pieces of the blade can break out, for example, which would make the knife useless in the long run. So it's best to have a larger selection of knives and always use them according to their purpose, because this also positively affects the life of the knives.
Use optimal supports
The knife can be protected during use as well. For example, if you use an optimal base when cutting various foods. This also protects the sideboard or the table in the kitchen from cuts. Meanwhile, there is a large number of different cutting boards, which differ not only in size, but also in the respective materials from which the boards are made. Soft bases are recommended. So cutting boards, which, for example, made of high quality wood, preferably solid wood, or cutting boards made of plastic. Glass boards, granite cutting boards or marble cutting boards should not be used under any circumstances, as they are much too hard and could also damage the blade in the long run. Knives would thus become dull much faster, which in the same move means that they also need to be sharpened more often in order to reliably cut food again in the future. The material wear would therefore be greater and the work for the user, of course.
Do not store knives in the drawer
The knife blades are very sensitive, which means that they should never be stored in a drawer without protection. Here are many other objects that could damage the blade in the long run. For example, if two knives constantly rub against each other when the drawer is opened or closed. Here, too, there is a risk that the knife blade becomes dull and thus needs to be sharpened more often. Furthermore, the somewhat more sensitive blades can also be damaged by scratches, which now disturbs the appearance.
Avoid frozen foods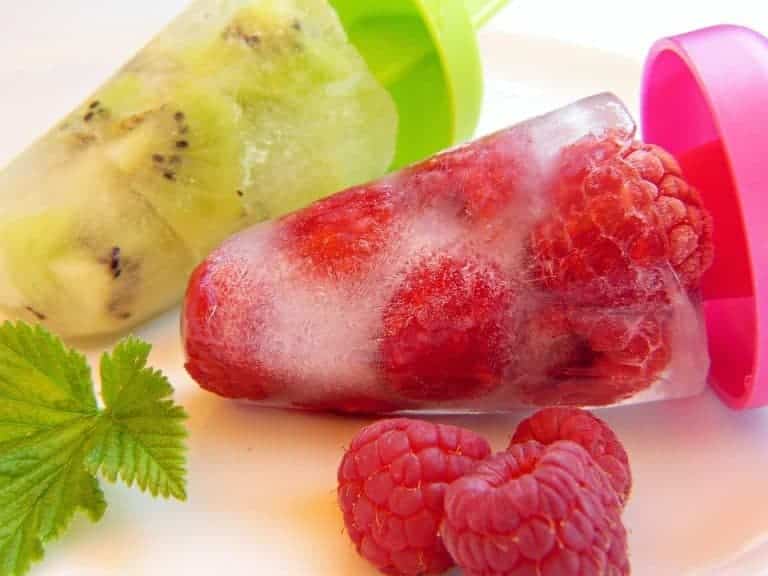 Frozen food or bones, very hard objects, should not be cut with the best knife. Here, rather old knives, which may also not have been quite so expensive, should be used. However, if it is thin fish bones, it is important that the knife is pressed down, and it is always advisable to take the other hand to help. So, again, you should not use a cutting motion, but just press down with a little pressure, so as to divide the fish bones.
Always be attentive
It is important that the knife is always "well treated". After use, it should be safely put away. This is because damage to the knife blade can occur even in the event of a fall from a small height. Apart from the fact that here could then also be a danger to other people. To avoid such damage directly, knife care also includes the part that the knife is always held nicely or properly put away after use, where we would be back to the proper storage of knives.
Avoid heat
Especially the knives made of very high quality steel, such as our Damascus knives, should not be exposed to too much heat under any circumstances. This is mainly because the steel could possibly lose its hardness under too much heat. In addition, it can be observed that the knife blade changes color under high heat and "tarnishes" or becomes stained. So also purely visually not recommended.
No dishwasher
Of course, it is particularly convenient for one to simply put all the dishes in the dishwasher at the end or after use, turn it on and take everything out again a little later, nice and clean and dry. Also on many different knives is written in the description that these are probably suitable for the dishwasher. But it happens again and again that users are surprised after some time that the knives are no longer as nice and sharp as they were at the beginning. So even if the knife is dishwasher safe, it is recommended to wash it by hand. This is mainly because the dishwashing detergent, almost no matter which one you use, is very aggressive. The aggressive chemicals now attack the blade. Furthermore, the cutting edge of a good knife in a dishwasher is bent over again and again not only in the outer area, which in the long run can lead to fine damage or else to deformation. In addition, really every knife becomes dull in the long run through the dishwasher. In addition, it can happen that the wooden handles of the knives swell up, because they store the moisture for too long and are not only washed damp. In a dishwasher, they get really wet, which means that moisture can penetrate the wood.
Cleaning with lukewarm water
As already mentioned, the knife should always be cleaned by hand. The lukewarm water is best suited for this purpose. A soft cloth and a very mild detergent will not harm the knife. If you wash it off directly after use, the food residues are of course much easier to wash off than if they have already dried. After rinsing, however, the knife must not be laid out somewhere wet to dry. It is important to dry it directly and very thoroughly with a soft kitchen towel. This is because some knives, such as Japanese kitchen knives, are often not stainless. Furthermore, it is advisable to always use a soft cloth and not battery pads or similar.
Oil treatment of wooden handles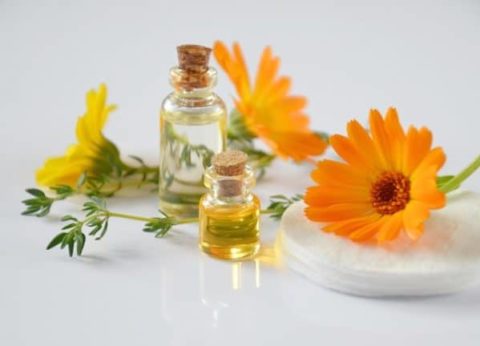 Knives all have different handles. If it is a knife with a wooden handle, it is very important that this handle is treated with a little oil. This can be done at regular intervals, and rapeseed oil or olive oil, for example, are particularly suitable. This prevents the wood from becoming dull. In addition, you can prevent swelling of the wood, which can happen not only by washing, but also by hand sweat. A wooden handle therefore requires a little more care than a knife handle made of solid metal.
Camellia oil for damascus knives
We have lost our heart especially to the damascus knives and are thrilled with its quality and convenience of use. Camellia oil is particularly well suited for this purpose, even though many will probably know it mainly from the field of cosmetics. Thus, this oil is the basis for many different creams or skin oils. But it is also very suitable for knives, such as damask knives. The oil has a fairly high pH, which at the same time means that the acid value is very low – so positive for all types of knives. This oil therefore has optimal corrosion protection, so that the buildup of rust can be prevented. It is also quickly absorbed into the wood, which makes it very popular for knives with wooden handles. It is also 100% vegetable and has the property of coating the knife blade with a protective film, which protects the knife itself from both dirt and moisture. It gives the blade an additional shine, which is especially great for the Damascus knives, because here the individual contours of the knives are emphasized.
Knife care with camellia oil is very simple and should be done regularly. To apply the oil, a few drops are dripped onto a cotton pad or a microfiber cloth. Afterwards, the knife is now dabbed carefully. It is important to ensure a clean surface and be careful not to cut yourself. Safety always comes first. Now the knife is simply left for a while so that the oil can soak in nicely, which makes sense especially with a wooden handle. Since this is a purely vegetable oil, the knife does not need to be washed off before the next use, because here the contact with food is completely safe.
Sharpen knives, but correctly
Knives should of course also be sharpened from time to time to ensure that the food can continue to be cut beautifully. Here you must always look at which knife it is, because depending on the different grinding movements must be made or different grinding materials are used. How best to sharpen a knife, we have recorded in a separate article in our knife blog. So if you want to know how to sharpen a knife properly, you should read the article "Knife sharpening made easy" in more detail.
The correct storage of knives
The knife should never be stored in a drawer with other knives and objects, as described above. It is important to find the right storage to ensure a certain level of safety. Of course, this plays a very important role especially in households with children or animals. So, if knives are not stored properly, it can quickly happen that someone gets hurt or the knives get damaged in the long run. In one of our articles in the knife blog, we go into more detail about the proper storage of knives and present our readers here the respective advantages and disadvantages of the various options in more detail. The following storage options are available:
The storage of the knives in the original packaging such as the box with which the damascus knives from our online store are shipped.
The storage of knives in a special knife block.
The storage of knives in a display case, which is especially popular with knife fans.
The storage of the knives in the sheath of the knives.
Our conclusion on the topic of knife care
Especially with the expensive knives it is advisable that here the care is observed and taken seriously. No wonder, because especially for the particularly high-quality knives one spends already times somewhat more money with the acquisition and would like to have so naturally also as long as possible joy at the knives. In addition, the proper and safe handling of the knives is very important, so that situations in which the blade could be damaged must of course be avoided.