Tourtiére
Delicious and simple is this Canadian meat pie. The recipe itself is enough for 16 pieces and will delight people of all ages.
Ingredients:
1 bunch parsley
2x onions
2x cloves of garlic
305 grams butter
750 grams minced meat (mixed)
1x bay leaf
1 tsp paprika sweet spice
½ tsp ground clove
½ tsp savory dried
375 grams flour + 2 tbsp extra
200 ml milk + 2 tsp extra
250 grams turkey breast cut into pieces
1x egg
fat and flour
salt and pepper
Cling film
Preparation:
Wash and chop the parsley. Peel the onions and garlic, chop the onions finely and press the garlic.
Heat 30 g of the butter and sauté the onions and garlic in it. Add the minced meat and fry for about 5 minutes, turning. Add the parsley and bay leaf. Season to taste with all the spices. Take 2 tbsp. flour for dusting. After briefly sweating, extinguish with 200 ml milk and 200 ml water. Simmer in an open pot for about 10 minutes, stirring. Then cool down.
Mix 375 grams of flour and ½ tsp salt in a bowl. Add 275 grams of butter in flakes and 4-5 tbsp of cold water as well. Knead with dough hook and hand mixer and help later with your hands. Cut off 1/3 of the dough, wrap both parts in foil and put in the fridge for about 1 hour.
Cut the turkey breast into pieces (approx. 1 cm). Roll out the large piece of dough to approx. 32 Ø and place in a greased and floured pie dish. Press the edge lightly. Fold the turkey cubes into the cold meat filling and place in the tin.
Roll out the rest of the pastry to approx. 26 cm Ø and place on top of the filling. Now press the edges of the pastry together. Make a hole in the middle of the pastry lid.
Roll out the rest of the pastry and cut out maple leaves. Separate the eggs and brush the leaves thinly with egg white. Decorate the top with the egg white.
Bake in the oven at 200 degrees (fan 175 degrees, gas mark 3) for about 45 minutes. Now mix the egg yolk with 1-2 tsp milk, brush the pie with it and bake for another 5 minutes until golden brown.
We wish you good appetite!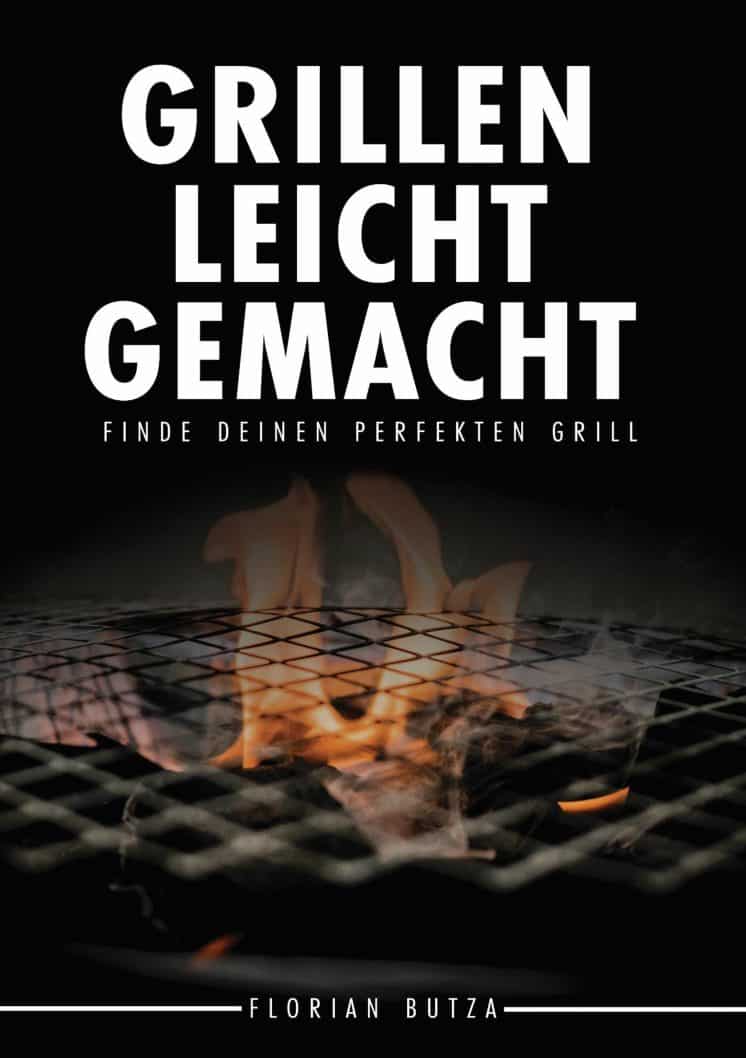 Have you checked out our blog yet?
Here you can find a small selection of interesting blog posts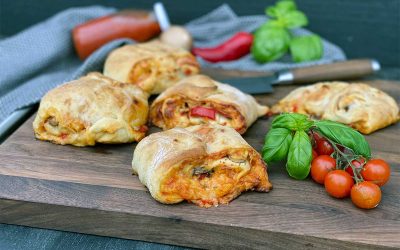 Pizza rolls Preparation time: 20 minutes Baking time: 25-30 minutes Total approx. 2 hours Quantity 7 pieces Ingredients for dough: 400 g pizza flour 1/2 cube yeast 1 tsp sugar 220 ml water 30 ml olive oil 1 tsp salt (Alternatively use a ready-made pizza dough)...
read more