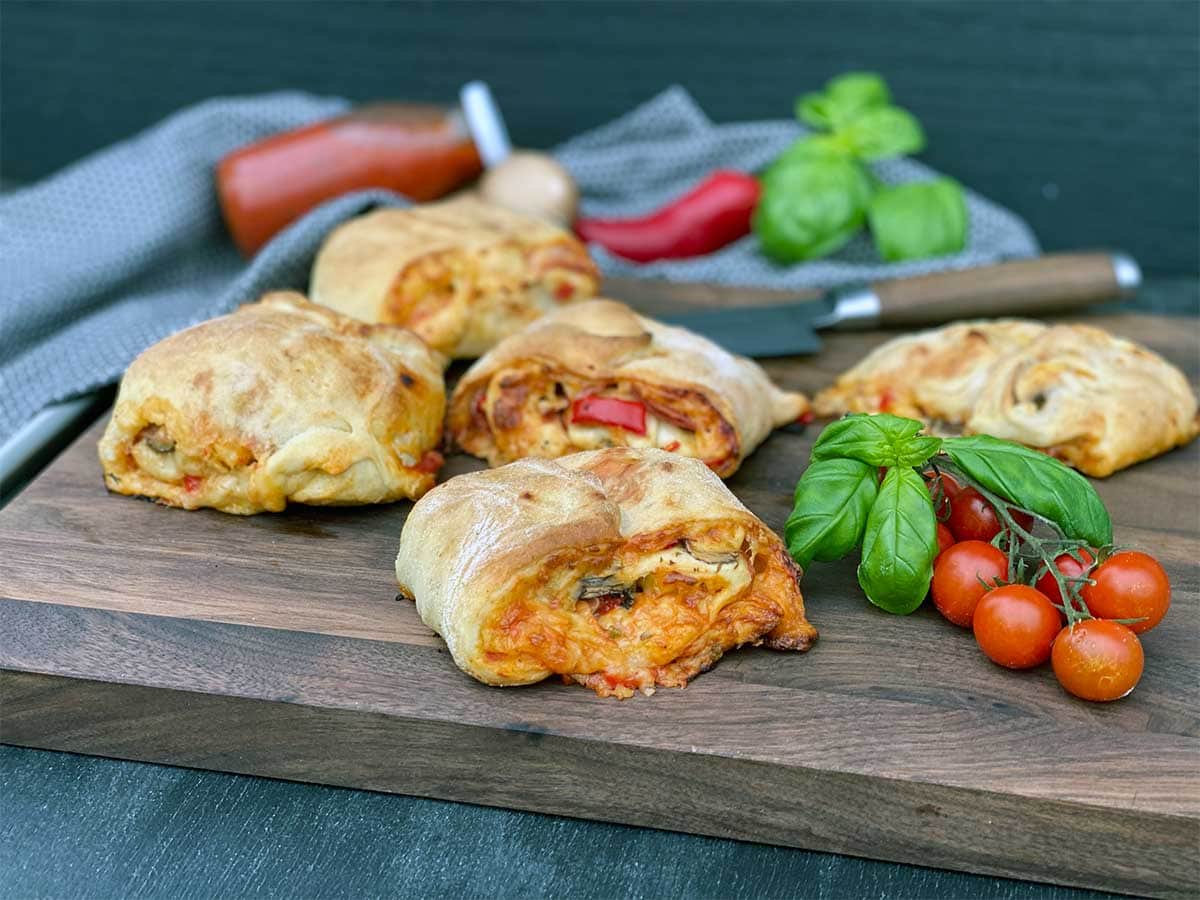 Pizza rolls
Preparation time: 20 minutes
Baking time: 25-30 minutes
Total approx. 2 hours
Quantity 7 pieces
Ingredients for dough:
400 g pizza flour
1/2 cube yeast
1 tsp sugar
220 ml water
30 ml olive oil
1 tsp salt
(Alternatively use a ready-made pizza dough)
Ingredients for tomato sauce:
1 can chopped tomatoes
1 small red onion
1/2 clove garlic
20 ml olive oil
salt/pepper
a little sugar
1 tsp pizza seasoning
Ingredients for topping:
100 g ham
100 g salami
2 small red peppers
100 g mushrooms
250 g grated cheese (Gouda)
Pizza seasoning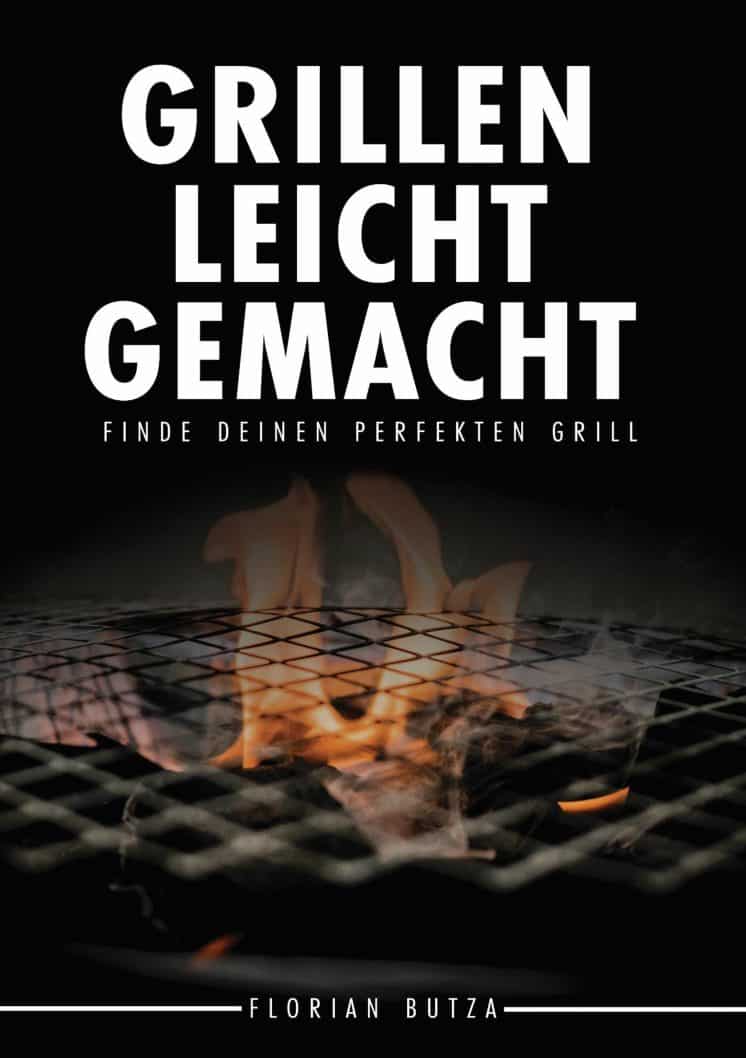 Preparation of the dough:
Mix the 220 ml water (the water should be warm) with the sugar and the crumbled yeast and leave to stand for 10 minutes.
Now add the rest of the dough ingredients (flour, salt, olive oil) and mix everything into a smooth dough and knead.
If you have a food processor, knead everything for 8 minutes.
Cover the dough and let it rest at room temperature for 1 hour. The volume should approximately double.
Preparation of the tomato sauce:
Chop the onions and garlic and sauté with the olive oil. Then add the chopped tomatoes and the spices and simmer for about 8 minutes.
Then leave the sauce to cool. (Alternatively, just chopped tomatoes can be used as sauce).
Preparation of the pizza:
Roll out the pizza dough and cover, leaving about 1 cm space at the edge. Then carefully roll up and cut into 7 pieces.
It is best to use baking paper because the cheese will run out a little.
There are different ways to bake them:
a) Grill on the pizza stone at 240 degrees – approx, 25-30 minutes – here the heat directly under the pizza stone should not be too high.
or b) Oven: Baking tray at 200 degrees for approx. 25 minutes
or c) Oven: pizza stone approx. 20-25 minutes at 220 degrees Celsius.
We hope you enjoy your meal!
*** This recipe was created together with Katrin | Food & BBQ. Feel free to visit her on Instagram and get inspired! ***
Have you checked out our blog yet?
Here you can find a small selection of interesting blog posts
Stuffed chicken breast pockets Preparation approx. 20 minutesGrilling approx. 25-30 minutes Ingredients: 3 slightly larger chicken breast fillets 1 tablespoon chicken seasoning 1 tablespoon olive oil broccoli 4-6 mushrooms 60 g shaved cheese salt/pepper/pepper...
read more