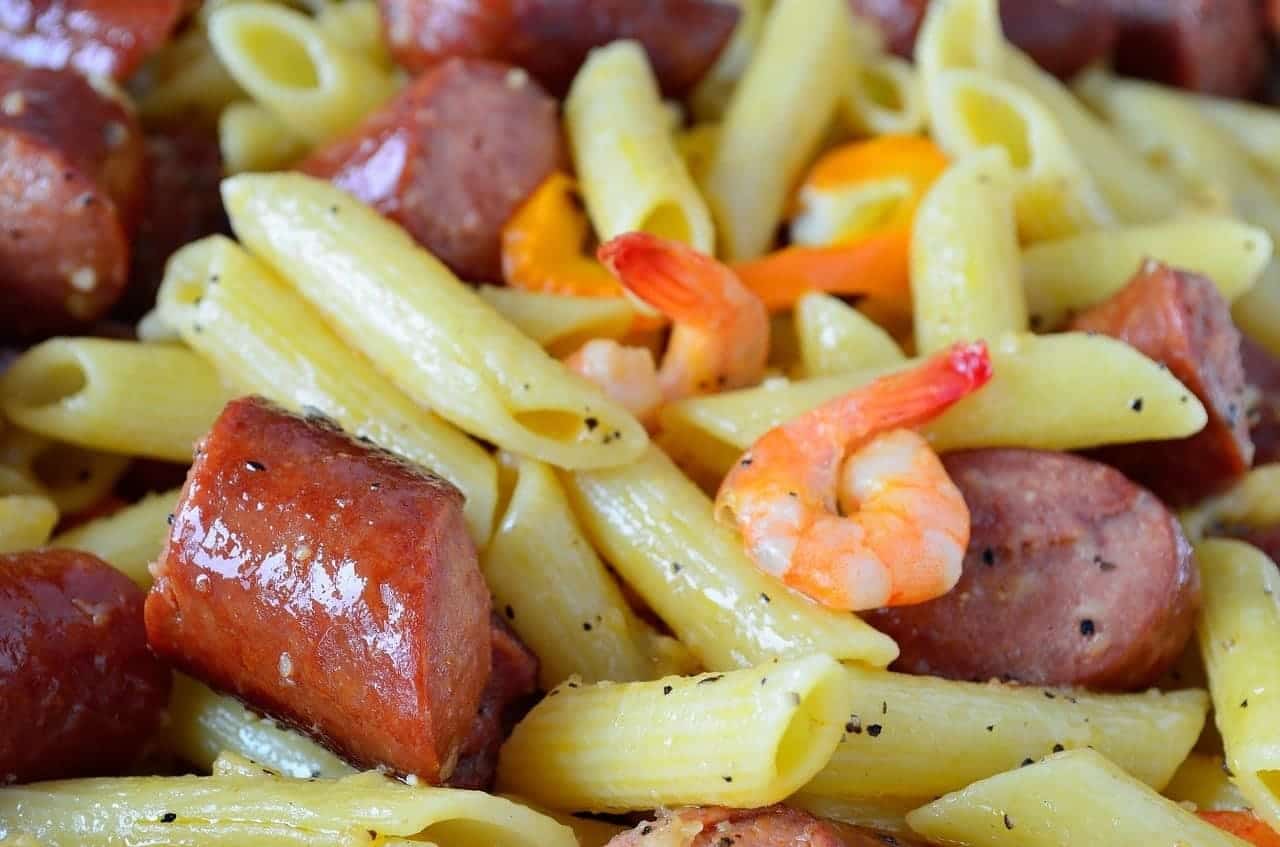 Delicious salsiccia pasta
When it may be something different, this delicious pasta is just right. With a preparation time of only 25 minutes, even if it has to go faster again.
Ingredients:
4x salsiccie, á 70 grams
200 grams mushrooms
150 grams of celery
200 grams of pasta (e.g. snail pasta)
4 tablespoons olive oil
150 ml whipped cream
40 grams of parmesan
1 bunch of parsley
salt
Pepper
Preparation:
Squeeze the sausage meat out of the sausages and form into small dumplings. Clean the celery and chop finely. Wash the mushrooms and cut them into 0.5 cm slices.
Put the pasta into boiling salted water and prepare according to the respective package instructions.
Heat some oil in a pan. Sauté the mushrooms until they are hot and then remove them.
Heat oil again and add the salsiccia balls to the pan. Fry until brown all over. Add the celery and fry briefly. Deglaze everything with 150 ml water and the cream. Bring everything to a boil and simmer for about 3 minutes. Then add the mushrooms and continue to simmer for another 2 minutes.
Now season the sauce with a little salt and pepper. But be careful, because of the salsiccia balls everything is already quite strongly seasoned.
Pluck the parsley and chop finely.
Drain the pasta. Collect 150 ml of the cooking water and add both to the pan together with the parsley and mix in carefully. Then serve and sprinkle with a little Parmesan if desired.
We wish you good appetite!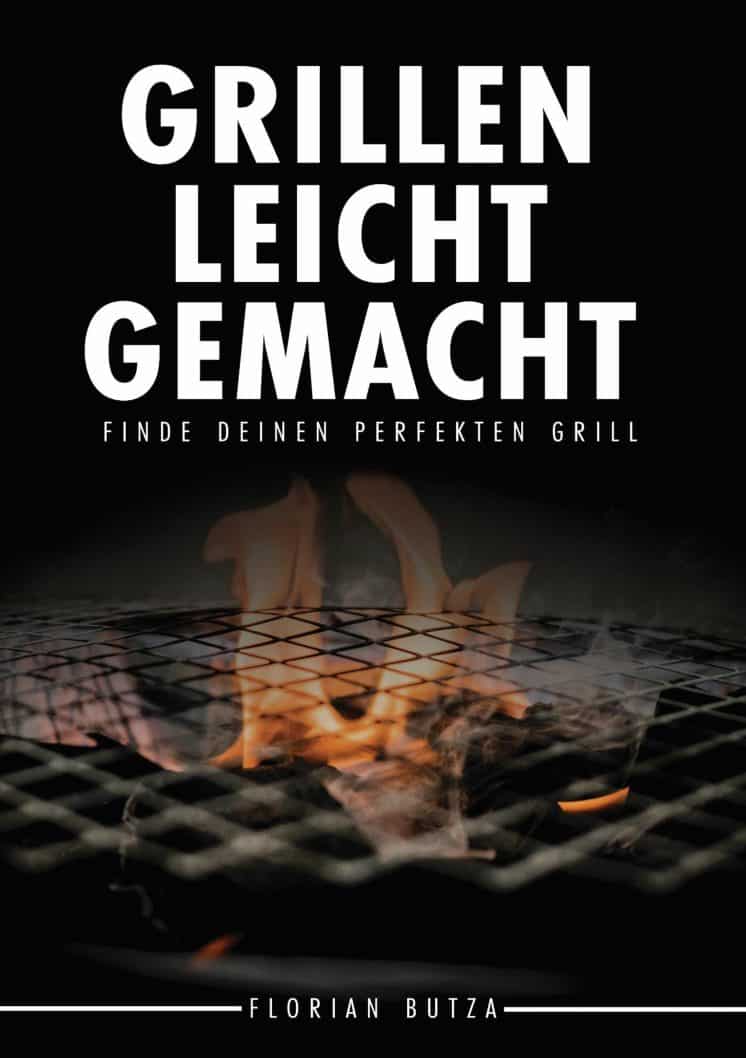 Have you checked out our blog yet?
Here you can find a small selection of interesting blog posts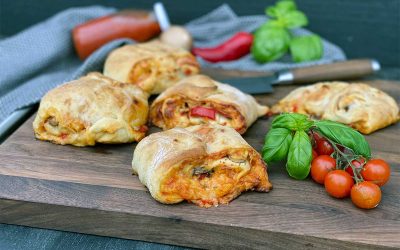 Pizza rolls Preparation time: 20 minutes Baking time: 25-30 minutes Total approx. 2 hours Quantity 7 pieces Ingredients for dough: 400 g pizza flour 1/2 cube yeast 1 tsp sugar 220 ml water 30 ml olive oil 1 tsp salt (Alternatively use a ready-made pizza dough)...
read more