Pulled Pork Quesadillas
Something tasty for in between.
Ingredients:
6x Softshell Tacos
1x Paprika Yellow
1x Paprika Red
1x avocado
500g Pulled Pork or optional minced meat
or chicken cutlet mexican spiced
250g mountain cheese
1x cup of creme fraiche
1x half lime
Optional salsa sauce
Add some salt, bell pepper, paprika powder, garlic powder and olive oil
Preparation:
First, the yellow and red peppers are finely diced and mixed with salt, pepper, paprika powder, garlic powder and olive oil. Then the whole is sharply fried on the cast iron skillet or alternatively in a pan.
Meanwhile, the avocado is scooped out and mashed with a fork to form a mass. Then we add a tablespoon of creme fraiche, salt, pepper and the juice of half a lime and mix the avocado dip.
Now, a softshell taco is spread with creme fraiche and ready made Pulled Pork or Mexican seasoned ground beef or chicken is seared and placed on top. When the diced peppers are done roasting they come on top and then the grated mountain cheese is sprinkled on top.
Now the second softshell taco is put on top and pressed a little bit… Now the complete quesadilla is put on the grill at medium heat and after 4 minutes it is turned once. After another 4 minutes the Quesadilla is ready and can be quartered with a large knife e.g. the Brisket knife…
Bon appetite and have fun with the regrilling or re-cooking!
*** The recipe was created in collaboration with Nigel from Männergrillen. Take a look at him too! ***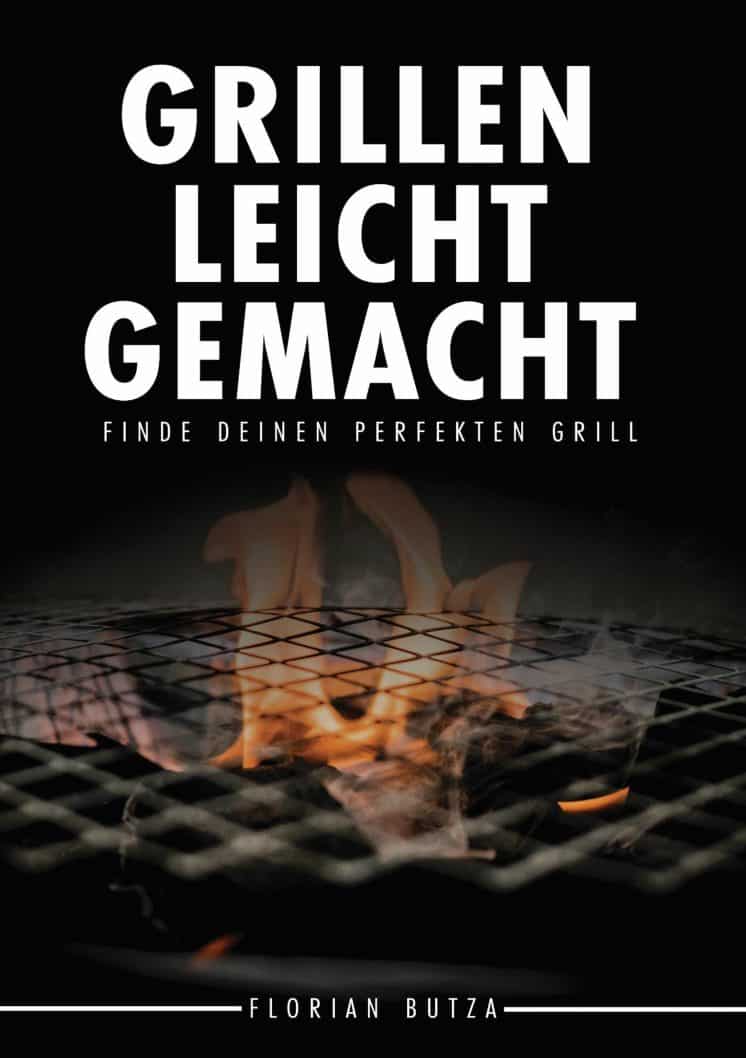 Have you checked out our blog yet?
Here you can find a small selection of interesting blog posts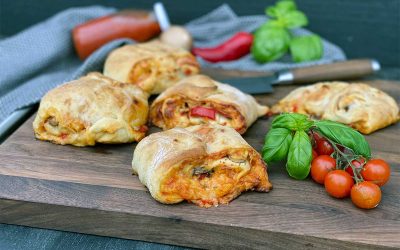 Pizza rolls Preparation time: 20 minutes Baking time: 25-30 minutes Total approx. 2 hours Quantity 7 pieces Ingredients for dough: 400 g pizza flour 1/2 cube yeast 1 tsp sugar 220 ml water 30 ml olive oil 1 tsp salt (Alternatively use a ready-made pizza dough)...
read more