Philly Cheese Steak
The Philly Cheese Steak is a steak sandwich from Philadelphia and was invented there around 1930.
Ingredients for approx. 4 servings:
1 kg roast beef
approx. 8 tbsp. olive oil
Mushrooms
2-3 peppers
2 onions
1 courgette
Spring onions
Salt
Pepper
Spice mix Tuscany style, bought ready-made or mix yourself: 2 tbsp oregano, 2 tbsp rosemary, 2 tbsp sage, 2 tbsp thyme, 2 tbsp marjoram
500 ml milk
50 g butter
4 tbsp flour
lots of cheddar cheese
Bacon aioli, bought ready-made or make it yourself: approx. 125 ml mayonnaise, 2 tsp fresh lemon juice, 1 clove garlic chopped, salt, pepper, 2 strips bacon fried and finely chopped
Sandwich bread – 30 cm
Preparation:
Roast the roast beef
Preheat the oven: Electric oven: 175 °C / fan oven: 150 °C / gas: level 2
Remove the tendons and skin from the meat, but leave the fat layer on for roasting.
Cut into the fat layer a little, taking care not to cut into the meat.
Rub the meat with salt and pepper. Heat approx. 2 – 3 tbsp. oil in a container and fry the roast beef vigorously on its own side for 5 – 6 minutes.
Then place the roast beef in an open roasting tin in the preheated oven with the fat layer facing up. Insert a roast thermometer into the thickest part and roast for about 35 to 40 minutes.
Baste the roast beef with the drippings every now and then and remove it from the oven when it is cooked to the desired doneness.
Then wrap the roast beef in aluminium foil for about 10 minutes so that it does not lose so much juice when cut. Now you can cut the meat into thin slices.
Cut the vegetables into small pieces and season with the spice mixture, add 5-6 tbsp olive oil.
Cook the vegetables at 180 ° C for approx. 35 minutes.
Add all the ingredients for the bacon aioli to a container and blend.
Melt the butter in a saucepan.
Add flour, when it turns brown add milk.
Stir in the cheddar cheese and mix well.
Toast the sandwich bread
Top the sandwich:
Spread both halves of the bread with the bacon aioli.
Top with roast beef
Arrange the vegetables on top
Pour cheese sauce on top
Enjoy!
*** This recipe was created in collaboration with Tille Meyer / Beef & Beer. Feel free to check him out on Instagram and get inspired! ***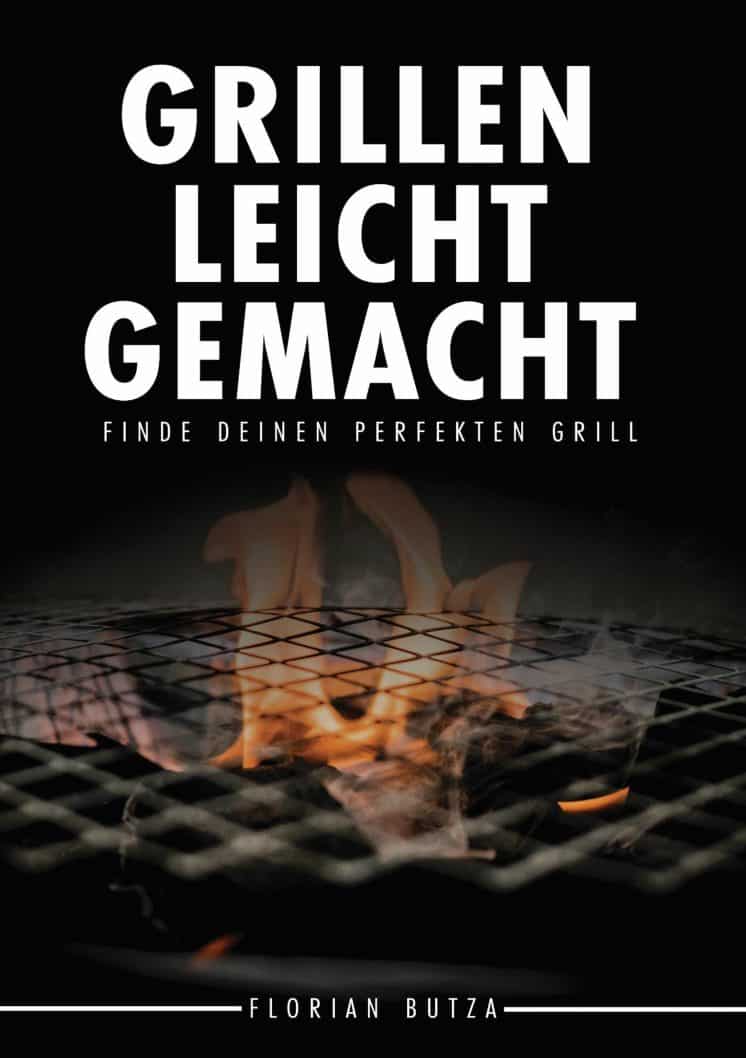 Have you checked out our blog yet?
Here you can find a small selection of interesting blog posts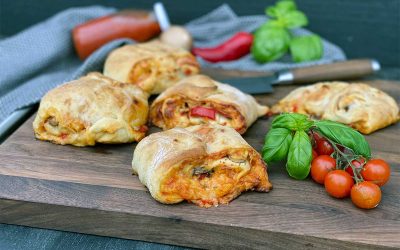 Pizza rolls Preparation time: 20 minutes Baking time: 25-30 minutes Total approx. 2 hours Quantity 7 pieces Ingredients for dough: 400 g pizza flour 1/2 cube yeast 1 tsp sugar 220 ml water 30 ml olive oil 1 tsp salt (Alternatively use a ready-made pizza dough)...
read more